https://www.indiegogo.com/projects/i-know-what-you-need-a-stephen-king-adaptation/x/55775?create_edit=true#/
I acquired the Dollar Baby film rights to my very favorite short story of Stephen Kings, "I Know What You Need", originally published in 1976 in Cosmopolitan Magazine and then added to the Night Shift Collection in 1978!!
Stephen King's incredible Dollar Baby Program allows the rights of certain stories of his to be bought for one dollar (and you really do send him a dollar bill in the mail)! The contract states that the rights are good for one year, and the resulting film must be 45 minutes or under, plus the film must be non-profit, non-broadcast – which means the film cannot be sold, but it can be shown at film festivals and in private screenings. 
That means the only way you are guaranteed to see this film is to contribute to this campaign and get a private live stream link sent to you when the film is finished. 
Perhaps the most exciting aspect of the contract is that Stephen King asks that all finished Dollar Baby films be sent to him to view – so dig this – he sells the rights to the stories for $1, basically because he's curious to see how other people view and interpret his work – how cool is that?
Knowing that Stephen King himself will watch a film that you can be a part of is a pretty awesome and unique opportunity!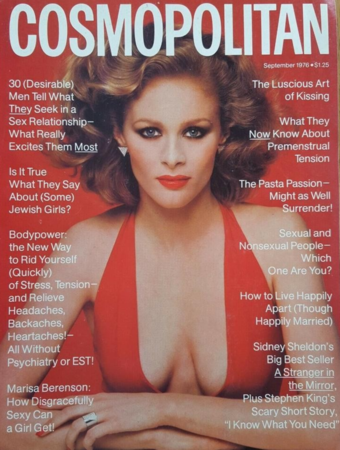 I Know What You Need is a short story that was first featured in the September 1976 issue of Cosmopolitan Magazine, and then compiled into the short story collection Night Shift in 1978. The story centers on Elizabeth, a popular college junior who is approached one night by Edward, an unkempt outcast whose first words to her are "I Know What You Need" – and she is shocked to discover that he does.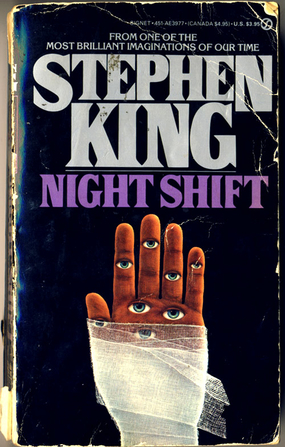 I fell in love with Edward's character within sentences and was completely drawn in and so curious about him – just as the main character, Elizabeth, is in the story. It's a love story – but it's a Stephen King love story – so you know everything isn't always as it seems to be. The story is quite contained, with only three main characters. In addition to the characters mentioned above, there is also Elizabeth's roommate, Alice, who wants to protect her friend. 
I think it is imperative, for narrative reasons, to keep the story to the year it is set, 1976 – the story takes place in a different time, in a different kind of world (one that doesn't include the internet, for one). Double that with my love for vintage aesthetics, especially of the 60's & 70's, and that means I'm very excited to take on a period piece! Because it is such an intimate piece, I think this can be done cheaply and efficiently. 
Naturally, as a woman, my vision for the story is probably very different from Stephen King's, but that's why I am so interested to see it come to life – the writer of the story is male, but the protagonist is female – and now will be adapted & directed by a female filmmaker. That being said, I feel very strongly as a Constant Reader that the dialogue and feel of any film based on King's work should stay as close to the original story as possible, and I've definitely kept that in mind when adapting the screenplay. Most of the dialogue is taken word for word from the story. 

I'm also so incredibly thrilled that the The University of Maine – where Stephen King attended and where the story is set – will be allowing us to shoot this short film on their beautiful campus!
So that means this movie will be shot in the exact same locations that Stephen King wrote about in the story!
I am beyond excited to be able to shoot this film in the gorgeous state of Maine. Last November I took a Stephen King pilgrimage to see the towns I read so much about all of these years – the names had taken on a kind of magical quality to them – Pownal, Portland, Bangor, Ludlow – such a beautiful state, with gorgeous scenery and lovely people. I took an amazing Stephen King tour of Bangor and was in absolute heaven walking around "Derry" and seeing the canals, the storm pipe, the bird baths, Paul Bunyan, Pennywise's drain, and even Stephen King's house itself. It was like walking through one of his novels. Pure bliss. I can't wait to show the beauty of this incredible state.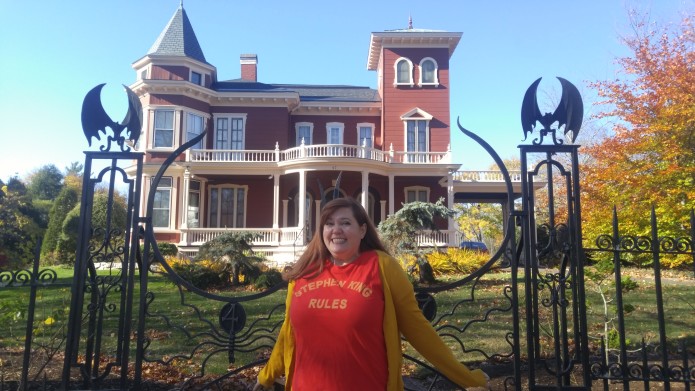 I am very serious about making films that people are paid fairly on. Having made a feature film, I know how everything always takes longer and costs more than you think it will, so I am budgeting in for that (plus the added cost of transportation, doing a period piece, Indiegogo's fees, etc) I have laid out below where the money will be going. Of course, if we exceed this goal we will be able to shoot in more locations on more days, with lusher art direction and I would really love to be able to shoot on film as well!  Thrilled that my cinematographer from Out of Print, Alex Simon, will be returning to shoot the film and my brother, Peter Marchese, who did the amazing score for Out of Print will be returning to score this film as well!
After the film is finished and goes through post production, I will start a festival run, as well as letting our backers see the film via private streaming links. 
This is the last week for the campaign so I hope that you will share!
Long Days and Pleasant Nights to you all.
https://www.indiegogo.com/projects/i-know-what-you-need-a-stephen-king-adaptation/x/55775?create_edit=true#/